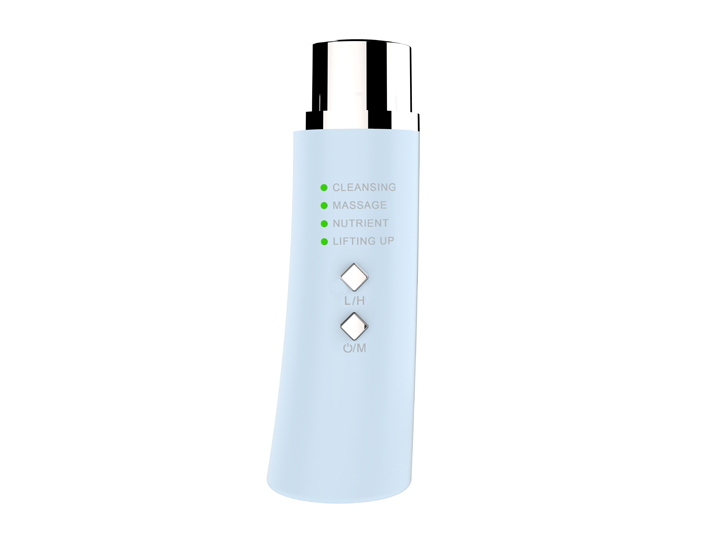 Description:
1.EMS technology can be used for the toning of wasted muscles, and for stimulating the blood supply in wasted limbs. When applied aesthetically EMS therapy is traditionally used for body contouring, sliming and toning. Each treatment session provides a form of passive muscle exercise.
Since EMS current stimulates the muscles, it is able not only effectively slim, lift , tighten , but
tone the body and greatly diminish the appearance of cellulite and fatty deposit. Additionally, EMS current effectively exercises control over the muscles that control lymph flow, effectively aiding the body in the removal of toxins and impurities that have accumulated in the body. These toxins and impurities can accumulate due to sickness or inactivity.
2. Photon Therapy
Bio Red Light: wavelength 625±3nm
Whitening and lightening spot, tendering skin and dispel crinkles, repair damaged skin, heal slender wrinkles, tighten pore, and proliferate collagen protein.
Bio Blue Light: wavelength 465±3nm
Diminish inflammation, kill bacterium and propionibacterium acnes, remove acne and scars etc.
Bio Green Light: wavelength 525±3nm:
Have the effects of neutralization, balancing and calming, It can ease strain, dredge lymph and useful in edema elimiation.
Programs:
Step 1: Cleansing
Deeply cleans skin pores, removing excess sebum deposits, dirt, debris and impurities. Stimulate circulation.
Step 2: Massage
Makes your skin more elastic and tonic and it prepares your skin for Step 3.
Step 3: Nutrient
Makes the water-soluble treatment products into the skin, stabilize skin biological structure, increasing skin elasticity and giving it tone.
Step 4: Lifting
Reduces face muscles tension, enhances the connective tissue, erase deep wrinkles and keeps skin tight, lifting.
Parameters:
| | |
| --- | --- |
| Product name | beauty personal care ems electroporation photon therapy beauty device |
| Feature | Cleansing, massage, Nutrient, Lifting |
| Technology | EMS & Photon& vibration |
| EMS | Bipolar |
| Photon | Red& Blue &Green led |
| Red light wave | 625nm |
| Blue light wave | 465nm |
| Green light wave | 520nm |
| Vibration frequency | 12000rpm |
| Level | Low &high |
| Low | 30v +/-5v |
| High | 50v +/-5v |